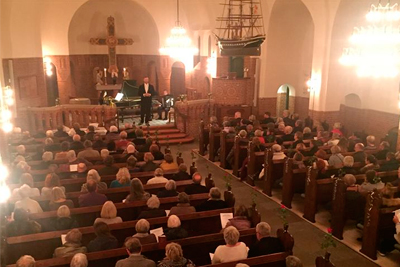 New year concert, Frederiksværk Church, january 2019. With bass-baritone Simon Duus.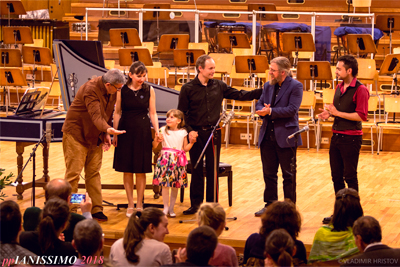 ppIANISSIMO Festival, Bulgarian National Radio, Sofia, April 2018.
With Georgi Arnaudov, Gergana Maria Ørvad, Louis Aguirre and Noris Getov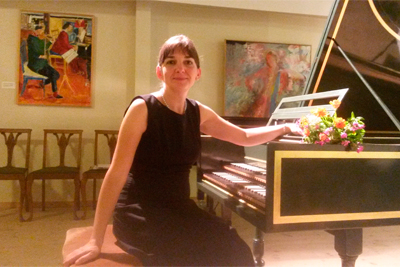 Kirsten Kjærs Museum, DK, August 2015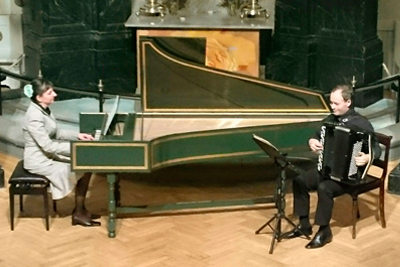 Concert, Freriksberg Church, DK, November 2014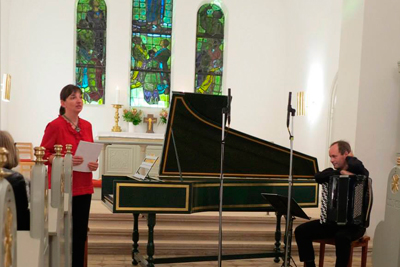 Vedbæk Church, Summer Concerts in Rudersdal, DK august 2014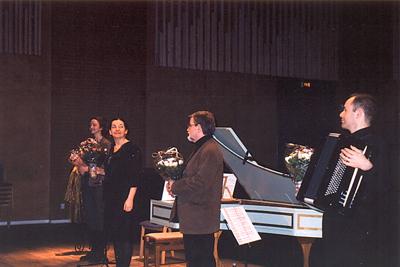 New year concert, Matzius Hall, Birkerød, DK, January 2009.
With Ursula Andkjær Olsen and Timme Ørvad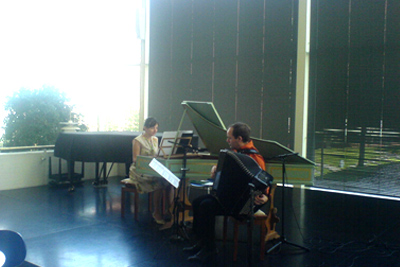 Concert, Aarhus Music Hall, DK, September 2008.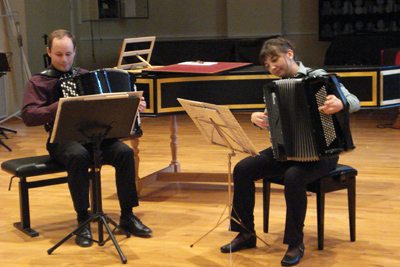 Concert "Nordisk Accordeon-Symposium", The Grieg Akademiy, Bergen, Norway, May 2008.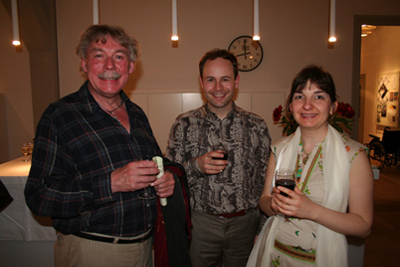 After CD release concert with first performance of Hans Henrik Nordstrøm's "Días". With the composer, Rundetårn, Copenhagen, May 2008.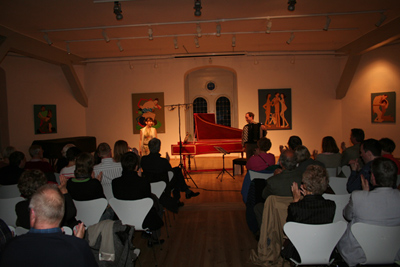 Release concert, Rundetårn, Copenhagen, May 2008.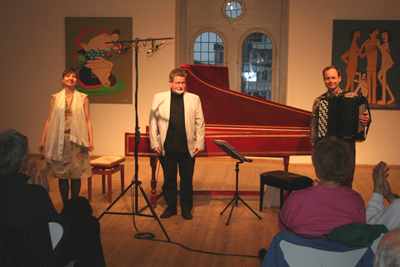 With Timme Ørvad, CD- Releasekonert, Rundetårn, Copenhagen, May 2008.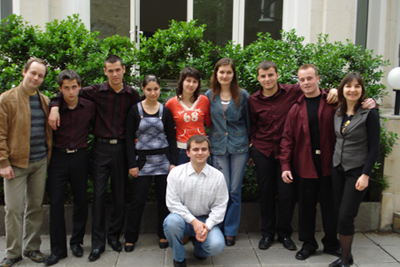 With students after masterclass, Boris Christov Music Centre, Sofia, April 2008.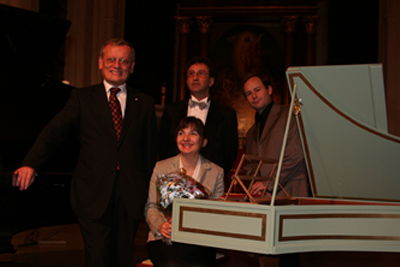 With Bulgarian Ambassador Ivan Dimitrov and the pianist Pancho Vladigerov jr. after concert, Sankt Petri Kirke, Copenhagen. December 2007. Foto: Atanas Bozhikov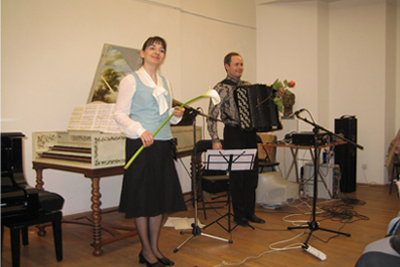 Concert, Easter Festival of Contemporary Chamber Music,
Boris Hristov Music Center, Sofia. April 2007.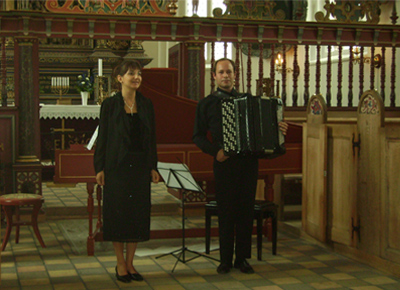 Concert, "Classical Summer in Slangerup Church", Slangerup, Denmark, august 2006.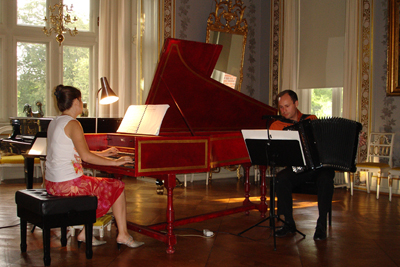 Concert, Fuglsang Chamber Music Week, Denmark, July 2006.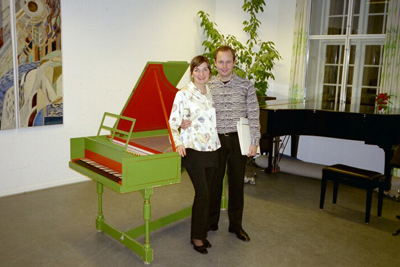 After Duo Diagonal's first concert, Bornholms Musik- og Billedskole, Denmark, November 2005.